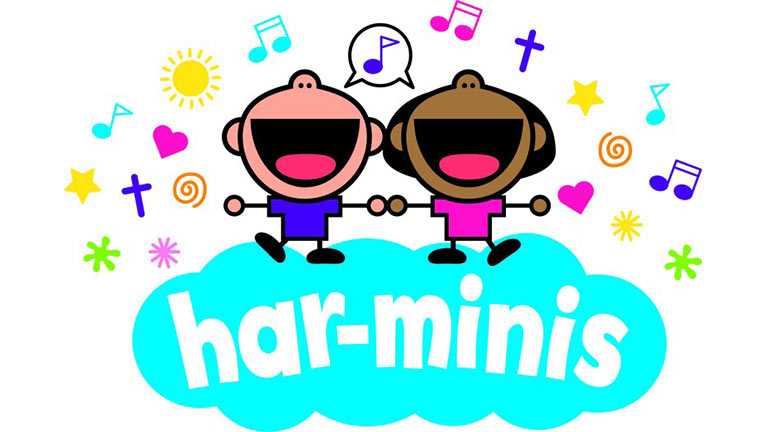 Formed in 2015, the Har-mini's Children's Choir has sung at Christmastime and the Easter season every year. The choir was formed as a way for elementary aged children to get involved in service – by singing about the Lord – their Savior, Jesus Christ! The choir focuses on teaching children a simple Biblical truth each season while also teaching them about the importance of service – service through song! The Good News about Jesus is effectively shared with the church, family and friends by these littlest of evangelists.
There is no cost to join and is open to all  kids, ages 5-15, that are interested in serving through singing. The only requirements are commiting to singing at 2 services on the Sunday before the holiday and practicing. Each child is given a script and each family is given a practice CD. If you would like more information about Har-mini's, you can email Meredith at MMcConnell@cc-gc.org.

Here are the Mini-Musicals that the Har-minis have performed so far:
Christmas 2015 – Tell The Good News! Jesus is Born
Easter 2016 – Jesus is the Victory
Christmas 2016 – Jesus, Our Living Hope
Easter 2017 – No Greater Love
Christmas 2017 – Jesus, the King of Kings
Easter 2018 – Jesus to the Rescue
Christmas 2018 – Jesus, the Bundle of Joy
Easter 2019 – Jesus is my BFF
The Har-mini's are currently practicing for their 2019 Christmas performance, The Spirit of Christmas. Practices begin on Sunday, October 13 at 1pm and will continue on Sundays at 1pm until their performance on Sunday, December 15. We are welcoming new kids! Email Meredith so sign your kid(s) up.