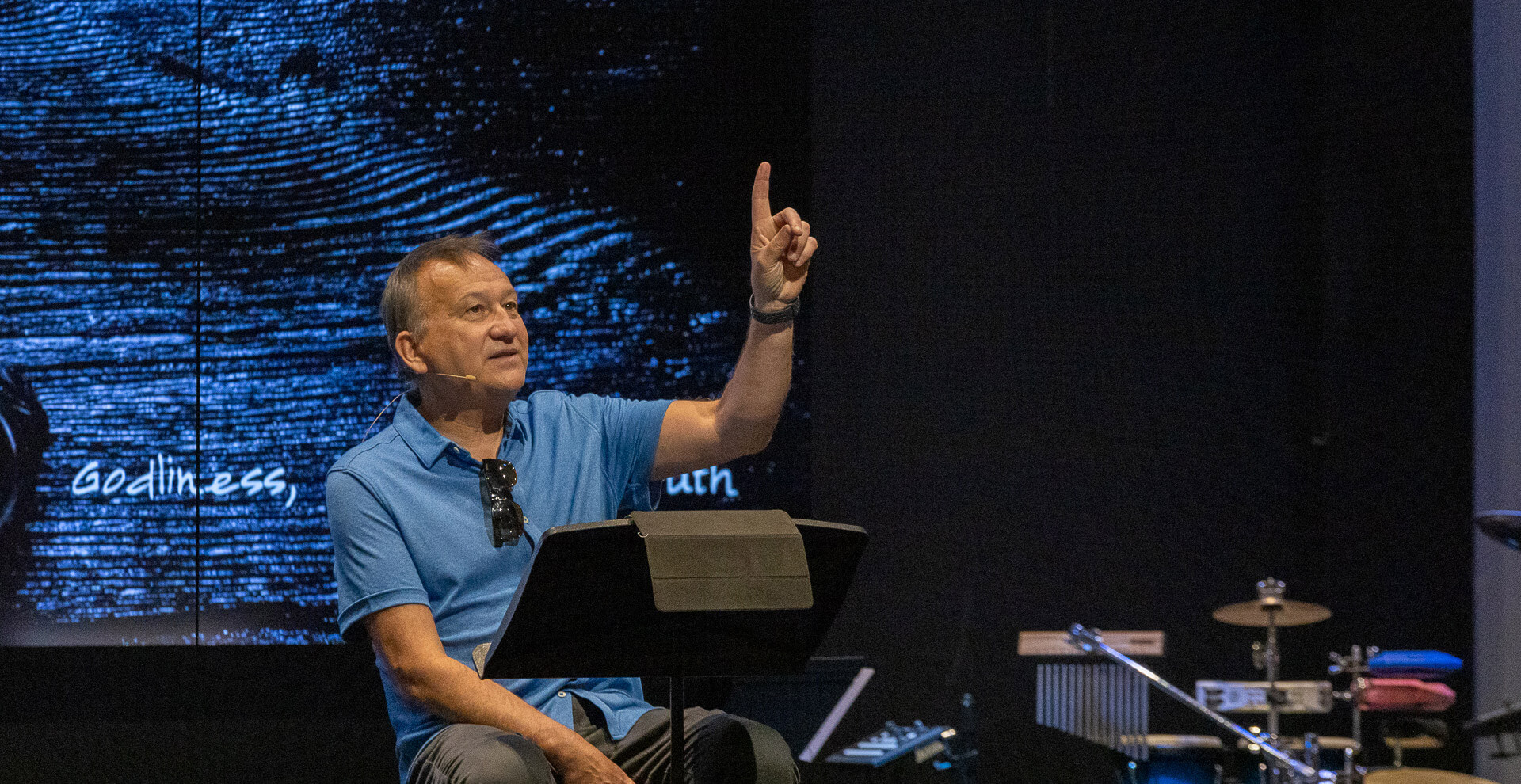 Welcome To
Calvary Chapel
Gloucester County
LEARN MORE
Announcements & Updates

Our Senior Pastor
Pastor Gary came to know the Lord in his mid-teen years and attended Piedmont Bible College in Winston-Salem, North Carolina, as well as Liberty University in Lynchburg, Virginia.

"The tagline of the church, 'To know Him and make Him known,' is not taken lightly. It truly is my desire to know Him more. I also want to see Christ lifted up and proclaimed in a world that so desperately needs to see Him. How is this to be done? I solidly believe there is no better way than sharing the truth of God's Word in its entirety, and sharing the love that Jesus exemplified. Teaching that truth and sharing that love will always be the cornerstone of what I am impressed upon to do. It's one of the many reasons I am so blessed to be part of what God is doing now in my life and the group I am part of as we continue to follow Him and His call."
Who We Are

Calvary Chapel Gloucester County has been formed as a fellowship of believers in the Lordship of Jesus Christ. Our supreme desire is to know Christ and to be conformed into His image by the power of the Holy Spirit. We are not a denominational church, nor are we opposed to denominations as such, only their over-emphasis of the doctrinal differences that have led to the division of the Body of Christ.
It is the desire of Calvary Chapel to be intentional about our local community and neighborhood. While we feel we are regional, in the fact that all are welcome, we won't lose sight of the needs of those in our backyard. If you would like to have one of our ministry leaders get in touch with you, please visit our contact page to submit your request, comment or question.
Get Plugged In
Our heart as a church is to provide ways to help you connect with others and grow in your walk with the Lord.
Missionary Spotlight
Gabe and Judy Agostini
SALT (Support and Leadership Training), Latin America & Europe)
Founded in Huancayo, Peru, in 1999 by Gabriel Agostini, SALT Leadership has four primary ministries serving Spanish-speaking people in Latin America and Europe.  Through their first ministry LEAD (Leadership Education & Development), they train church leaders by helping them develop skills as teachers, organizers, administrators and servants of the body of Christ. Their second ministry SETE (Seminary Education by Theological Extension) offers a three-year course of studies of continuing education and theological preparation to pastors and pastorals candidates. Many of these students cannot travel to major metropolitan areas for ministerial training. Their third ministry ESTYC (School of Theology and Counseling) is a master's level program currently operating in Temuco, Chile and Huancayo, Peru. Its purpose is to train pastors and church leaders who desire to counsel from a clear biblical perspective. Their fourth ministry is Mission Projects which helps churches plan and carry out short-term assignments involving special projects in Latin America and Europe.
Receive regular email updates from Pastor Clark and our CCGC family, include upcoming events & more.
Latest Sermon

See What's Coming Up At CCGC
Upcoming Events