Building Spiritual Growth
While Strengthening Relationships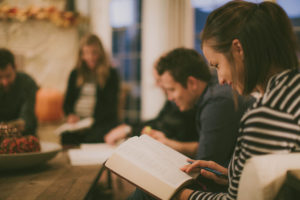 Please fill out the information below to be added to the
Couples Ministry Email List.
Although the world, media, and books, to name a few, would like you to believe otherwise, marriage has been created and ordained by God. Being designed and ordained by God, we should build marriages and relationships based on the original blueprint He designed.
Although sin may have entered the world through marriage, God initiated the beautiful plan of redemption through it as well. Understanding the biblical principles of marriage and the importance of tethering them to our daily walk can help prepare us for upcoming challenges, break past hurts or even current ones allowing a restoration that will do what marriage has been intended for since the beginning, to glorify the Lord.
Marriage is a covenant unit between a man and woman we enter into, and God sanctifies. Matthew 19: 4-6 "Have you not read that He who made them at the beginning 'made them male and female,' and said, 'For this reason a man shall leave his father and mother and be joined to his wife, and the two shall become one flesh'? So then, they are no longer two but one flesh. Therefore what God has joined together, let not man separate." The enemy's attack against marriage and the family unit makes it ever so important to be grounded in truth with the Word of God, walk in godly fellowship, and establish both our marriages, relationships, and home with Jesus Christ at the core of it. We desire to see your marriages, relationships, and family represent the gospel lived out and be missional in a fallen world.
Join us as we meet for studies, godly fellowship, one on one and retreats throughout the year seeking God to allow our marriages and relationships to multiply and be fruitful. We desire that His spirit would overflow through us and that the Word of God would serve as the navigating instrument in not only our marriages but our lives.
For more information contact Frank or Dana at couples@cc-gc.org.
Couples Ministry Paint Night- Friday, December 15th at 6:30pm in the Fellowship Hall
Join our Couples Ministry for a Couples Paint Night and time of fellowship.
The cost will be $20 per couple for the supplies needed. Online payment option is available below.
Sign-ups are required in order to plan for supplies.
Childcare will be pending on the volunteers available for the night. If you are unable to find your own childcare, please fill out the options on the sign-up. Thank you.
Please sign-up to let us know you will be joining us for a fun night!
Ecclesiastes 4:9-12
Two are better than one, because they have a good reward for their labor. For if they fall, one will lift up his companion. But woe to him who is alone when he falls, for he has no one to help him up. Again, if two lie down together, they will keep warm; But how can one be warm alone? Though one may be overpowered by another, two can withstand him. And a threefold cord is not quickly broken.