Cornerstone Christian Academy
Christian School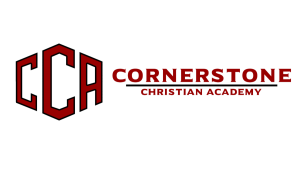 School Phone Number: (856-302-2276)
Visit their website at ccanj.academy
Mission Statement:
Our mission is to share in the ministry of Calvary Chapel Gloucester County by offering Christian education from a Biblical worldview, recognizing that the fear of the Lord is the beginning of all wisdom and knowledge (Proverbs 1:7, Proverbs 9:10), and in Christ Himself are hidden all the treasures of wisdom and knowledge (Colossians 2:3). We are fully committed to partnering with parents who have the God-given responsibility to educate their children. The foundation of our school/ministry is to raise up disciples of Christ, who will then become transforming influences in this world for Christ.
Important Information:
CCA is excited to announce starting in September 2023, they will be Pre-K through 8th Grade! 
If you are interested in receiving emails about updated information about Cornerstone Christian Academy, please email cornerstone@cc-gc.org.
As well, you can fill out the form below to be added to the contact list for monthly updates.

Cornerstone Christian Academy Tuition Rates for 2022-2023 School Year. Please click here to view our current school rates.
CCA Tuition Rates 22-23
Helping Hands Scholarship Program
This is a donation based program that enables enrolled families to receive financial assistance in paying their tuition. Funding will be collected until July 31st for the upcoming school year.
To donate, drop off cash or a check (made out to Cornerstone Christian Academy, with Helping Hands in the memo).
You can also participate in the RaiseRight gift card program with no additional costs to you!
Get started by downloading the RaiseRight app on your phone or go to RaiseRight.com on your computer to create an account. For step-by-step instructions, visit RaiseRight.com/StartEarning.

The Cornerstone Christian Academy enrollment code is NWJNFHCWB5YM
**In-Person Payment:
RaiseRight has some great online tools to make payments convenient, but if you wish to purchase your gift cards with a physical check, cash, or money order we have an in-person payment option available to you.
★Ordering is all done online. Throughout the month, order gift cards (physical or electronic) on the website
or the app. You can order as much as you want, whenever you want. Upon Check Out select "Pay
Coordinator Directly."
★ On the 2nd Sunday of the month, bring your payment to church, we'll be available after each service in
the foyer.
★ On the 4th Sunday of the month, with the exception of the Christmas order in December, pick up your
physical gift cards.
★ eGiftcards will be made available in your account after payment has been received
Please click here to view details and see some of the participating stores.
If you have any specific questions about this program, please email HelpingHandsScholarshipProgram@gmail.com.
Employment Application for Cornerstone Christian Academy. Please click on the button below to fill out the form if you are interested. All questions should be sent to cornerstone@cc-gc.org.
Applications sent in would be considered for additional needs as the year continues.