Cornerstone Christian Academy
Christian School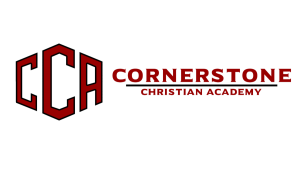 Opening September 2022
Visit their website at ccanj.academy
Mission Statement:
Our mission is to share in the ministry of Calvary Chapel Gloucester County by offering Christian education from a Biblical worldview, recognizing that the fear of the Lord is the beginning of all wisdom and knowledge (Proverbs 1:7, Proverbs 9:10), and in Christ Himself are hidden all the treasures of wisdom and knowledge (Colossians 2:3). We are fully committed to partnering with parents who have the God-given responsibility to educate their children. The foundation of our school/ministry is to raise up disciples of Christ, who will then become transforming influences in this world for Christ.
Important Information:
Open House will be on Tuesday, June 14th at 7pm in the Summit Building. The night will include a brief overview of the school and offer tours of the facilities.
If you are interested in receiving emails about updated information about Cornerstone Christian Academy, please email cornerstone@cc-gc.org.
As well, you can fill out the form below to be added to the contact list for monthly updates.

Cornerstone Christian Academy Tuition Rates for 2022-2023 School Year. Please click here to view our current school rates.
CCA Tuition Rates 22-23
Employment Application for Cornerstone Christian Academy now available. Please click on the button below to fill out the form if you are interested. All questions should be sent to cornerstone@cc-gc.org.
The first round of applications and interviews have already happened. Applications sent in would be considered for the second round along with additional needs as the year continues.