Cornerstone Christian Academy
Christian School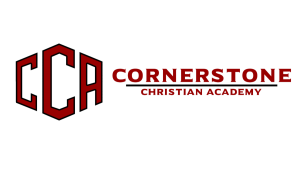 Opening September 2022
Mission Statement:
Our mission is to share in the ministry of Calvary Chapel Gloucester County by offering Christian education from a Biblical worldview, recognizing that the fear of the Lord is the beginning of all wisdom and knowledge (Proverbs 1:7, Proverbs 9:10), and in Christ Himself are hidden all the treasures of wisdom and knowledge (Colossians 2:3). We are fully committed to partnering with parents who have the God-given responsibility to educate their children. The foundation of our school/ministry is to raise up disciples of Christ, who will then become transforming influences in this world for Christ.
Important Dates:
Curriculum Preview January 25th, 2022 at 7pm- Fellowship Hall
Open Enrollment February 3rd, 2022 at 6:30pm- Summit Building
Enrollment opens on February 3rd, 2022
If you are interested in receiving emails about updated information about Cornerstone Christian Academy, please email cornerstone@cc-gc.org.
As well, you can fill out the form below to be added to the contact list for monthly updates.

Stay tuned more details to come…
Employment Application for Cornerstone Christian Academy now available. Please click on the button below to fill out the form if you are interested. All questions should be sent to cornerstone@cc-gc.org.