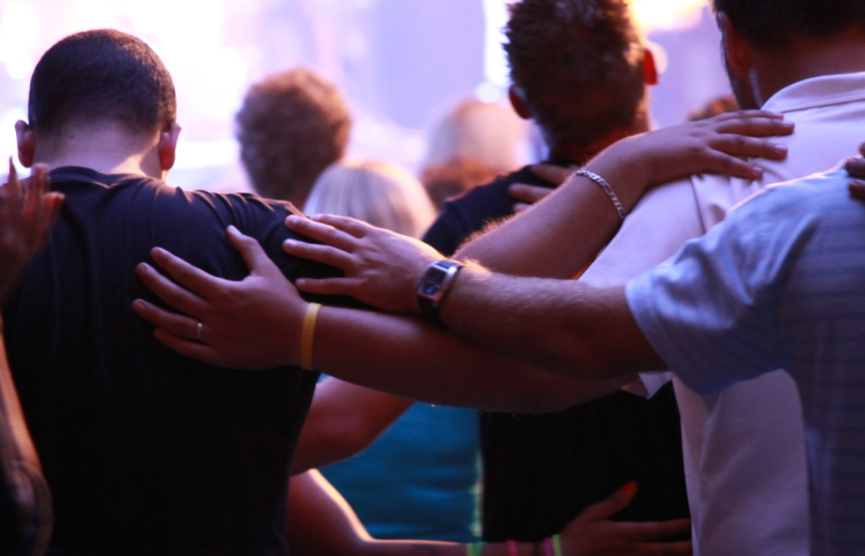 The foundation of the church is Jesus Christ. For no one can lay any foundation other than the one already laid, which is Jesus Christ. (1 Corinthians 3:11)
Foundation at Calvary Chapel Gloucester County is a men's ministry that seeks to build on the strength of that base. Foundation will empower men to be the leaders they were created to be. Through this ministry, men will sharpen other men, be accountable to each other and be strengthened through interpersonal relationships. Foundation will equip men to lead their families and encourage men to serve our church and communities, which will ultimately demonstrate the power of Christ in our lives.
Foundation Men's Bible Study meets the second and fourth Tuesday of every month at 7:00 pm in-person in the Fellowship Hall. We also meet on the second Saturday of every month (September – May) for our monthly Men's Breakfast.
>The next Men's Breakfast will be on Saturday, December 9th at 8:30am in the Fellowship Hall.
The men's meeting on the second and fourth Tuesdays are also available to join via Zoom.
Click here to join Zoom meeting
Or join Zoom meeting by going to Zoom.us and using the following info:
Meeting ID: 825 3184 7113
Passcode: 039487
CCGC Men's Event on Saturday, January 13th
8:30am-2:30pm
Lunch will be provided. 
This event will be going through Rewired– from Performance to Passion from the Man in the Mirror Organization
The event is divided into four teaching sessions, each one followed by discussion time in small groups. During the event, men will have the opportunity to join a six-week follow-up group with other men. The workbook that will be provided on January 13th takes men through the book of Galatians; each session includes a key verse, reading from Scripture, an exercise, discussion questions, and more. This is designed to be done in a small group setting which is why the men will have the opportunity to connect with other men.
Event Sessions:
From Performance to Grace
From Idols to "Spirit and Truth"
From Self-Sufficiency to Faithful Dependence
Rewired for Biblical Manhood
There is an early registration fee of $15 to attend this event to cover the workbook and materials. Online payment option is available below.
The cost will be $20 starting December 14th and up until the day of the event at the door. 
Please sign-up below so we know you will be attending.