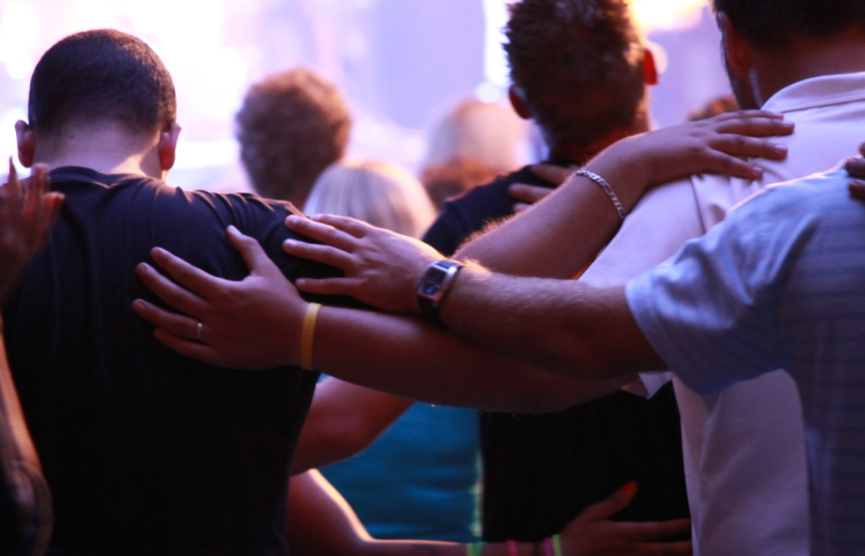 The foundation of the church is Jesus Christ. For no one can lay any foundation other than the one already laid, which is Jesus Christ. (1 Corinthians 3:11)
Foundation at Calvary Chapel Gloucester County is a men's ministry that seeks to build on the strength of that base. Foundation will empower men to be the leaders they were created to be. Through this ministry, men will sharpen other men, be accountable to each other and be strengthened through interpersonal relationships. Foundation will equip men to lead their families and encourage men to serve our church and communities, which will ultimately demonstrate the power of Christ in our lives.
Foundation meets the second and fourth Tuesday of every month at 7:00 pm. We also meet on the second Saturday of every month (September – May) for our monthly Men's Breakfast. Join the Men's Ministry for a Men's Stepping Up Series. The men will be going through the series Stepping Up: A Call to Courageous Manhood. 
This is a 10 session men's event, kicking off on Saturday, May 21st at 8:30am in the Fellowship Hall with the first 4 sessions.
Kick off Saturday, 5/21 format will be 2 morning sessions (8:45am – 11:00am), then lunch (free), then two afternoon sessions (11:45am – 2:00pm).
Subsequent Sessions 5 through 10 will be held on consecutive Tuesday evenings starting 5/24 at 7 PM in the Fellowship Hall (in lieu of men's zoom and Bible Study).
Cost for the program is $10 to cover the workbook.
We want every man to attend and bring someone with them.
Sign-up available in the church lobby to attend this event.
The men do a devotional time via Zoom on their off weeks, first and third Tuesdays at 7pm.
Click here to join Zoom meeting
Or join Zoom meeting by going to Zoom.us and using the following info:
Meeting ID: 825 3184 7113
Passcode: 039487