Nurturing Spiritual Growth
While Strengthening Church Relationships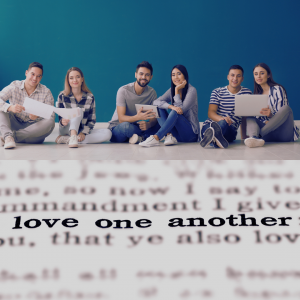 Calvary Chapel One Another Small Groups are designed to nurture spiritual growth while developing and strengthening relationships within the Church family. Our One Another groups provide the opportunity to strengthen and encourage one another through fellowship, studying God's Word and lifting up each other in prayer. Our One Another groups are based from the four major themes associated with one another statements: love, unity, service, and edification. These themes are designed for the purpose of building up community and relationships which is what we want our church groups to have.
One Another group meetings are typically held bi-weekly and are a great way to grow closer to our brothers and sisters in Christ.
Any questions, please email smallgroups@cc-gc.org.
We are looking for new One Another Hosts for groups. If you are interested, please email smallgroups@cc-gc.org. 
Please sign-up below if you are interested in hosting or joining a One Another Small Group.