El Roi Ministry
Help meet the needs of God's people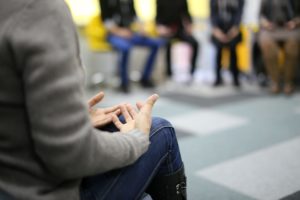 Jesus repeated the question: "Simon son of John, do you love me?" "Yes, Lord," Peter said, " you know I love you." "Then take care of my sheep," Jesus said.- John 21:16 
We all know someone who is unable to do for themselves, whether it be grocery shopping, lawn care, or simply mailing a package. If it's someone who physically is unable to do tasks, a widow who needs a hand or a single parent who doesn't have enough time.  The El Roi Ministry was created to help meet the needs of God's people. We desire to be the hands and feet of Jesus.
Do you know someone who would benefit from this ministry?
We would love to come alongside them however we can. Let them know about our ministry and call the church office to be in touch with someone who can help.
Would you like to volunteer to be part of this special ministry?
Looking for male volunteers who can help with building projects, lawn care, things around the house, etc.
Looking for female volunteers who can spend time with elderly, people with dementia, etc.
Please call the church office if you want to be plugged into this special ministry.