A Night To Shine
Sponsored By The Tim Tebow Foundation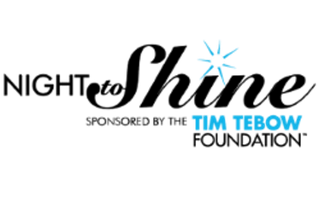 Calvary Chapel Gloucester County is pleased to announce that we hosted Night to Shine this year on Friday, February 10,2023! 
There was one BIG update for Night to Shine 2023. It was back in person!
If you took photos and videos during our Night to Shine, would you please share them with everyone at http://ntsguest.mikehickmanphoto.com/.
The photos taken by the Calvary Chapel Gloucester County Night to Shine photography team are done and ready for viewing at https://www.mikehickmanphoto.com/CCGC/Events/NTS.
Our team is beyond excited to celebrate YOU at Night to Shine.
Check back for details on the next year's date.
Please pray about volunteering. We won't be able to hold this event without volunteers like you! We are in need of a lot of volunteers for various areas.
Check back for details about the date of the next Night to Shine event.