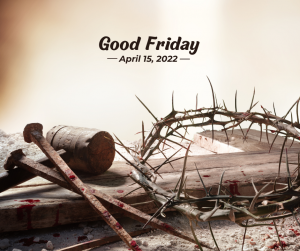 Friday, April 15th
Good Friday Service at Calvary Chapel
We invite you to join us at 6pm in the Youth Building for Prayer Time.
Then join us at 7pm in the Sanctuary for worship, partaking in the Lord's Supper and time in the Word.
It will be a nice evening to gather together as a church family.
Join us for a time to settle our hearts and take a moment to be reminded of what took place on this day.
Jesus would have already been arrested, stood trial, carried His own cross and awaiting the time of His crucifixion.
Please note, there will be no childcare available during this service.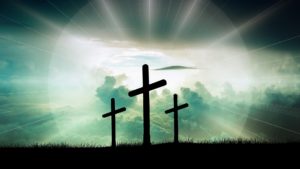 Sunday, April 17th
Resurrection Sunday at Calvary Chapel
Join us as we take a look at and be reminded of the story of Jesus' death and resurrection. 
Our service times will be 8am, 9:30am, and 11:15am.
The over-flow room in the Fellowship Hall will be available during each service if the main sanctuary is full.
Nursery will be available during the 9:30am and 11:15am services.
Calvary Kids(prek-5th) will be meeting during the 9:30am and 11:15am services in the Summit Building.
Live-streaming option will be available during the 9:30am service.