A Voice for the Unborn
Sunday, August 20th, 2023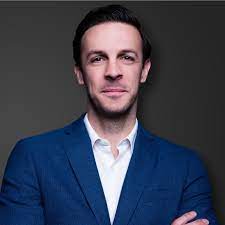 Seth Gruber-
One such person that has become a national voice in this battle to end abortion is Seth Gruber, the son of a pregnancy resource center director, raised since infancy in the pro-life movement, educating the public from the age of 19 on the truths and lies of this evil, and changing the mainstream opinion on pro-abortion with the ultimate goal to end this extermination of unborn and born life.
Seth's impact is real, changing the hearts and minds of so many on their position on abortion. Joining the Life Training Institute as a pro-life speaker, Seth is now a nationally renowned voice for life, the founder and president of The White Rose Resistance, which has its origins during Nazi holocaust to end the racism infiltrating the world. Pro-Life Ministries is another recent project that Seth is facilitating at churches across the 50 States and abroad. Giving countless speeches to over half a million people so far, and reaching millions through media, Seth Gruber has launched a powerful movement that is moving forward, impacting today's generation and preparing a future generation on all platforms across the United States.
You may find more information about Seth at sethgruber.com.
Seth Gruber will be with us on Sunday, August 20th at 8am, 9:30am and our 11:15am services. As well, he will be speaking again during the evening at 6:30pm in the Sanctuary. 
Make sure to share this event with others to come out to hear more about this organization!