Hot Wheels
Family Fun Day Car-nival
Hot Wheels Event Indoors
Carnival and Car Show Outdoors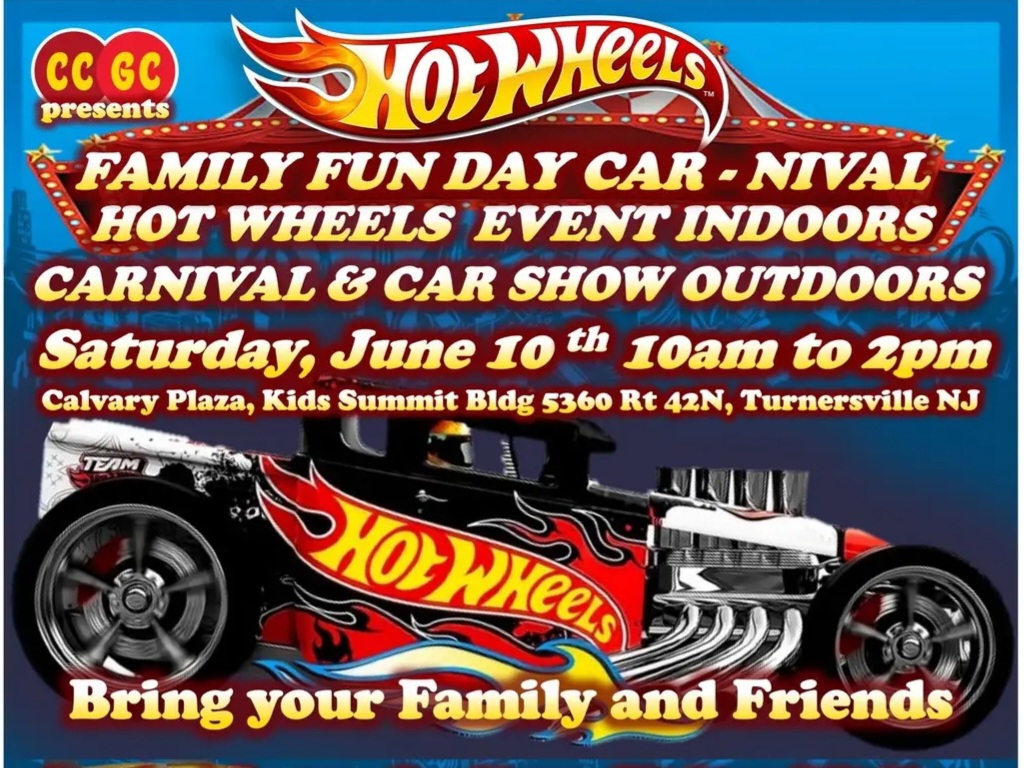 Join us on Saturday, June 10th for a free Hot Wheels Event.
Activities Include:
Play on 50+ Different Hot Wheel Tracks/ Sets
Outdoor Carnival Games
Outdoor Car Show
Pit Stop Gift Shop- lots of cool stuff to buy!
Hot Wheels Collectors Room for All Ages
Free Hot Wheels car to every child
Free Lunch Provided
New Wall of Hot Wheels Collectors Area
New 20′ Video Gaming Screen/ Room
New Girl Zone and so much more!
The South Jersey Pennsylvania Delaware Hot Wheels Club will be attending this event. 
They will have their own area at the event to showcase their club and an opportunity for people to race hot wheels on a real track!